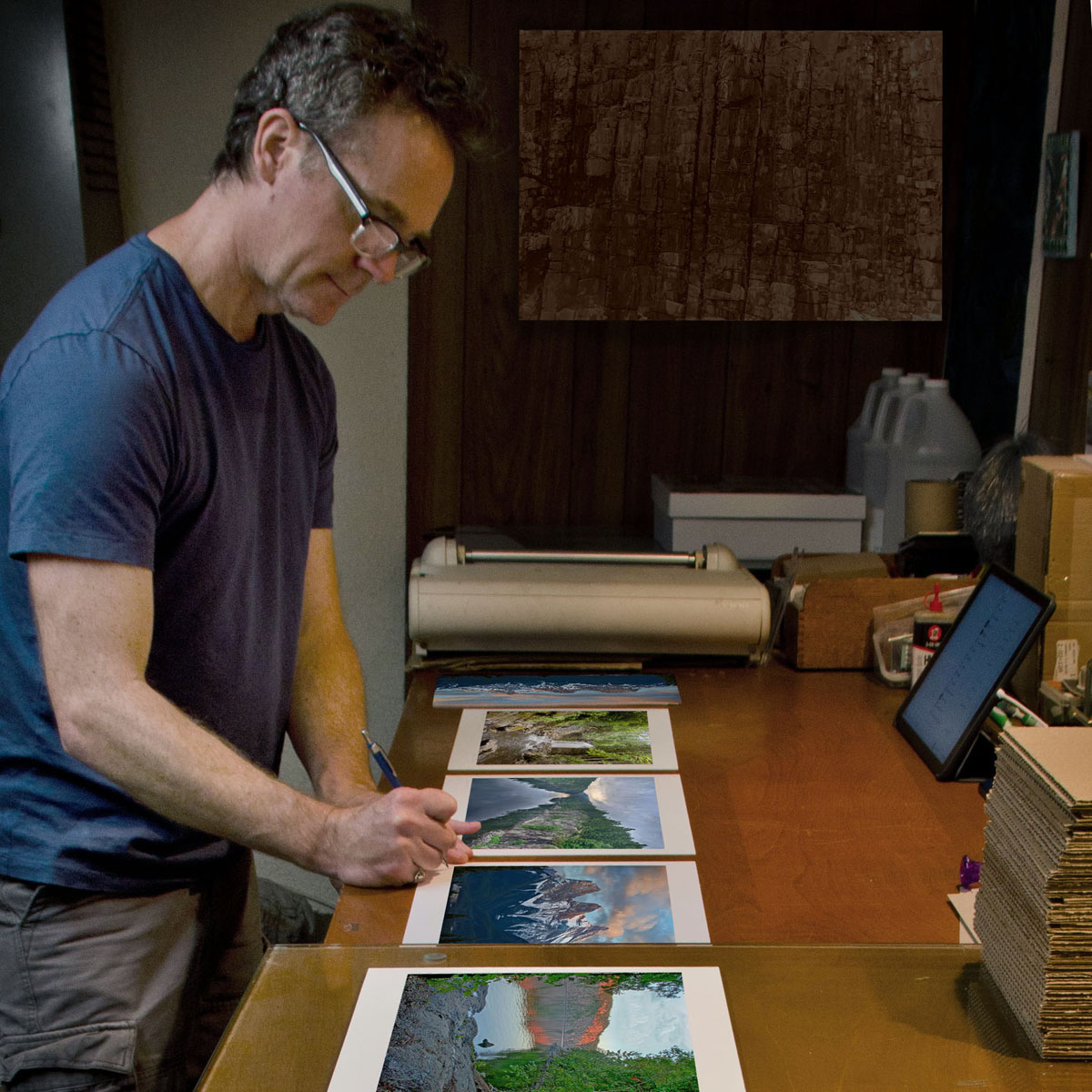 8x12 Earthprints:

These high quality archival photographs are carefully mounted on to acid free board and are titled and hand signed by the artist. Then it is packaged in a professional crystal clear bag along with artist description, archival before photograph and backing page with a list of all the hidden imagery on the back. It can be given as a gift as is. Right away the person receiving the gift can enjoy interact with process of discovery.
16x24 and 24x36 Flush Mounted Earthprints:

These archival photographs are dry-mounted onto a 1/8" Masonite board. A ¾" wood box frame is mounted onto the back of the masonite board flush with the outside edges. The surface of the plaque is then completely sealed under heat and pressure with a tough, durable, non-glare transparent laminate adding to protect the image from fading and scratching also making it easy to clean. The edges are then finished in black and the finished prints are slotted on the back making them ready to hang and enjoy.
16x24 and 24x36 Tubed Earthprints: These archival photographs are rolled and placed in a protective tube to ship directly to you for your own custom framing.